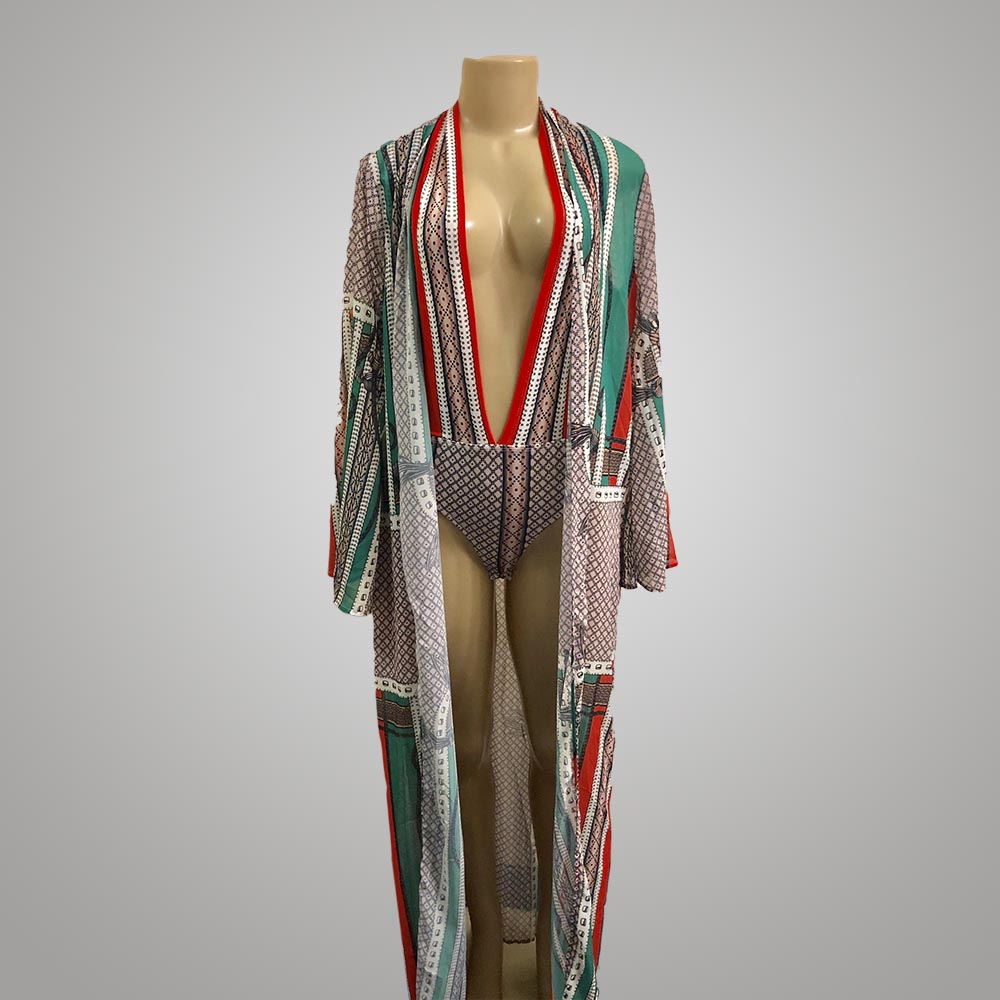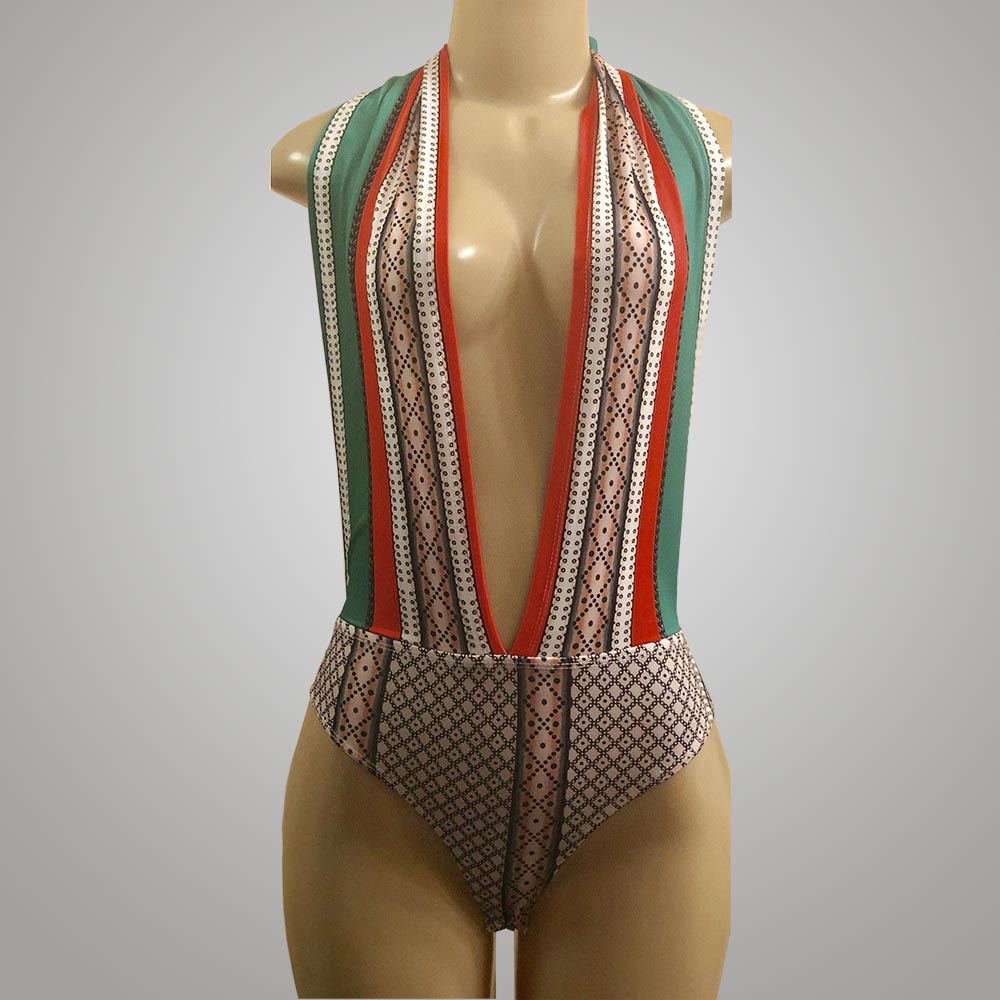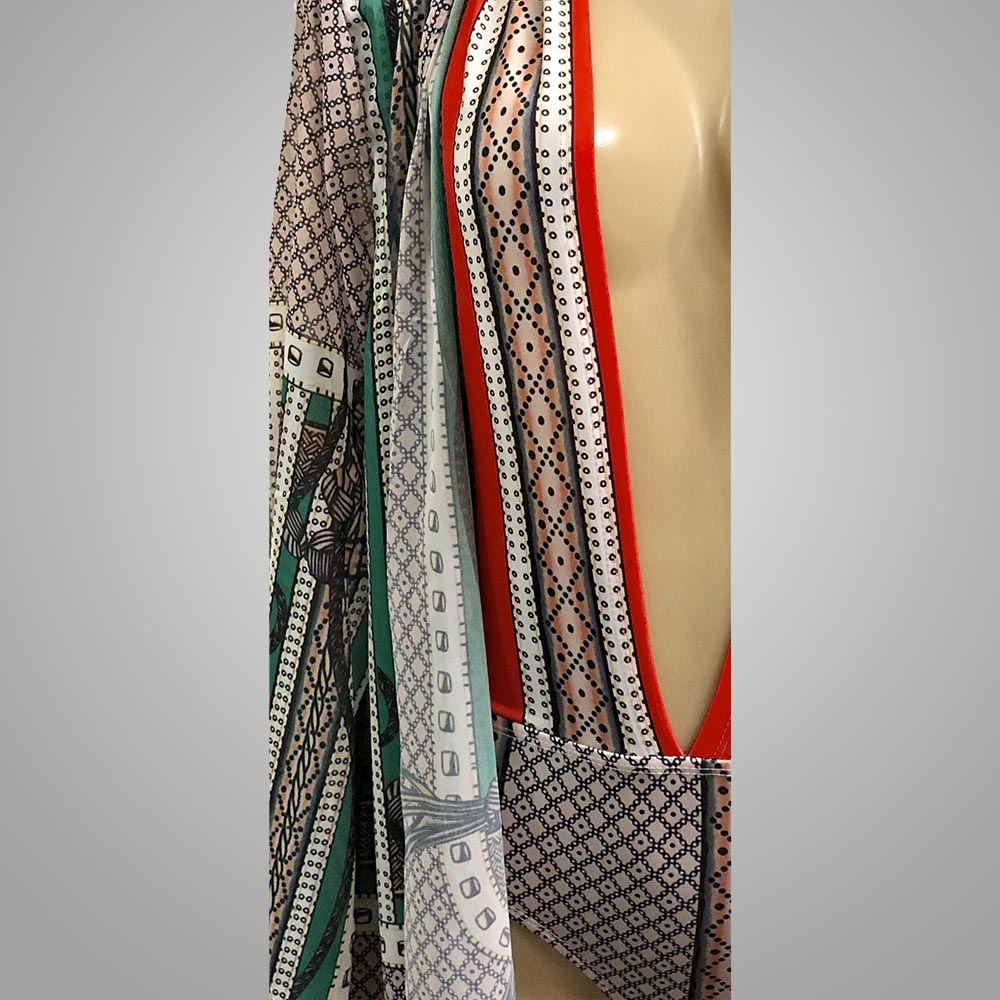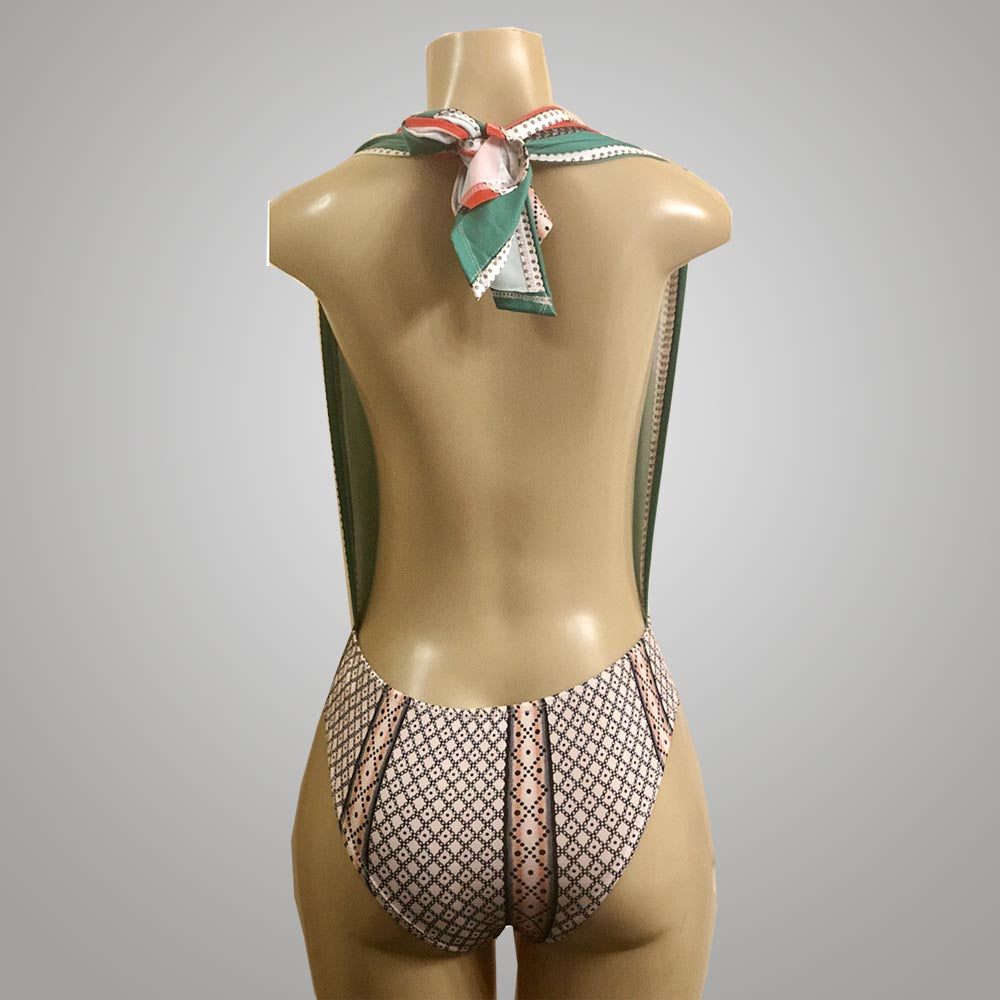 Print Swimsuit And Duster Set
Availability:
Our most have print swim set is stretchy, lightweight and semi-sheer. features an allover diamond print and multi colors, a floor- length kimono duster with long dolman sleeves, and a one-piece bathing suit with a plunging deep-V neckline and extra long strings to wrapped or tied around the neck.
Description for size guide
This section doesn't currently include any content. Add content to this section using the sidebar.