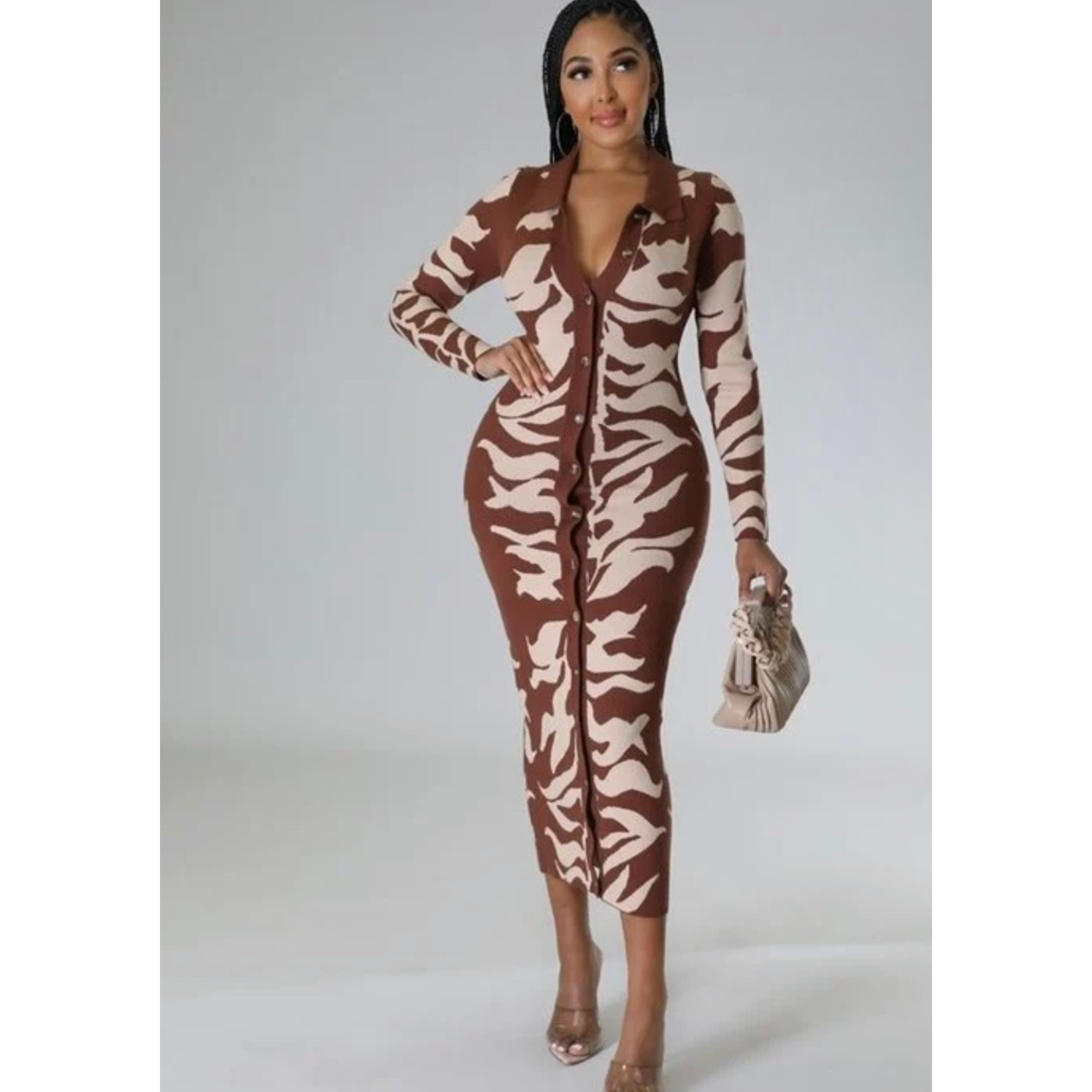 Brown Zebra Print Long Sleeve Dress
Availability:
Stretch dress, Collar, V neck, Long Sleeve, Knit, Button closure.
Model is wearing a small
Category: Dresses
Fabric: Not Specified
Content: 50% VISCOSE 28% NYLON 22% PBT
Description for size guide
This section doesn't currently include any content. Add content to this section using the sidebar.