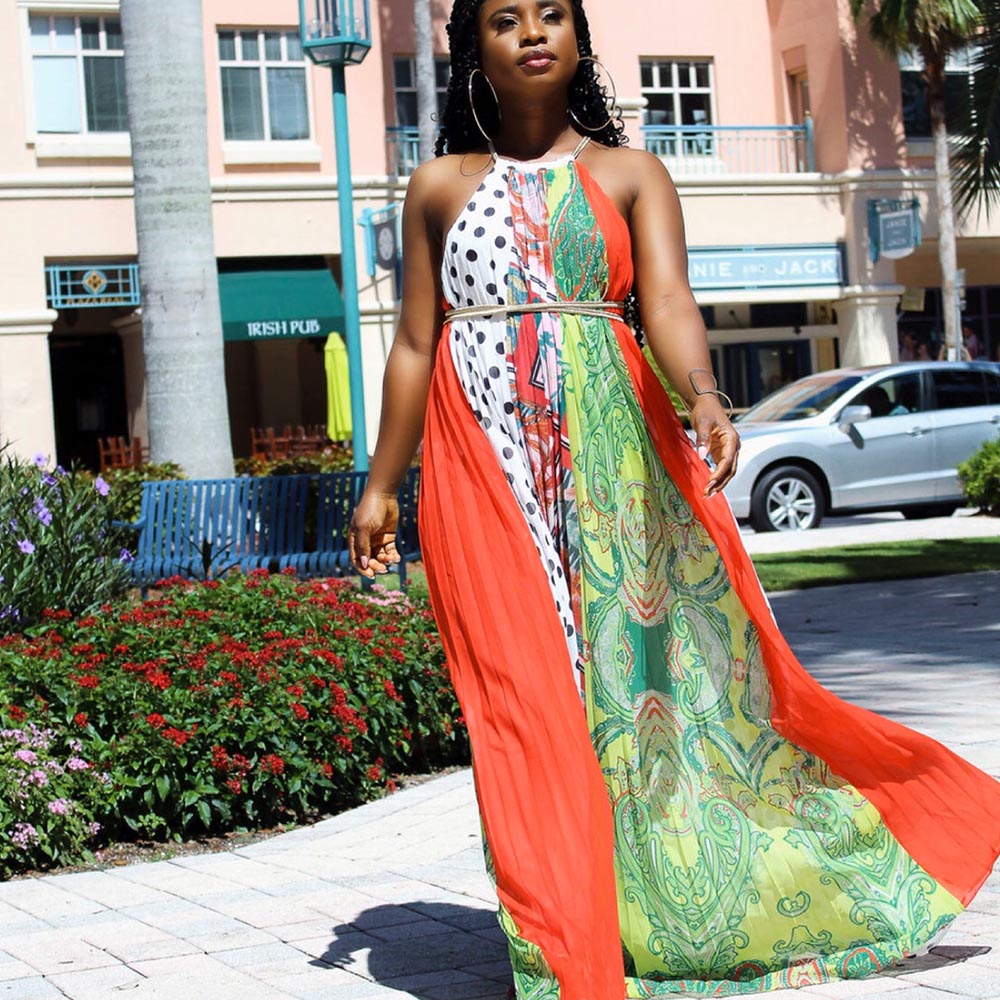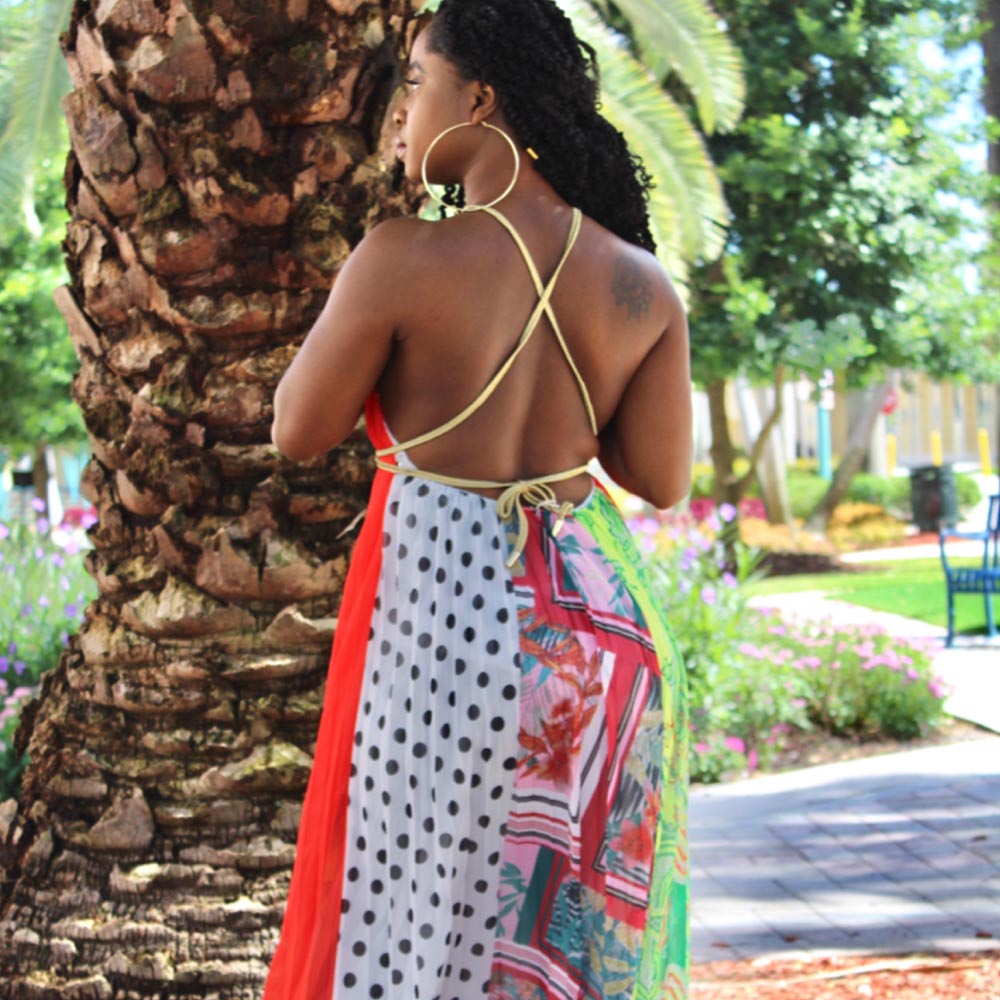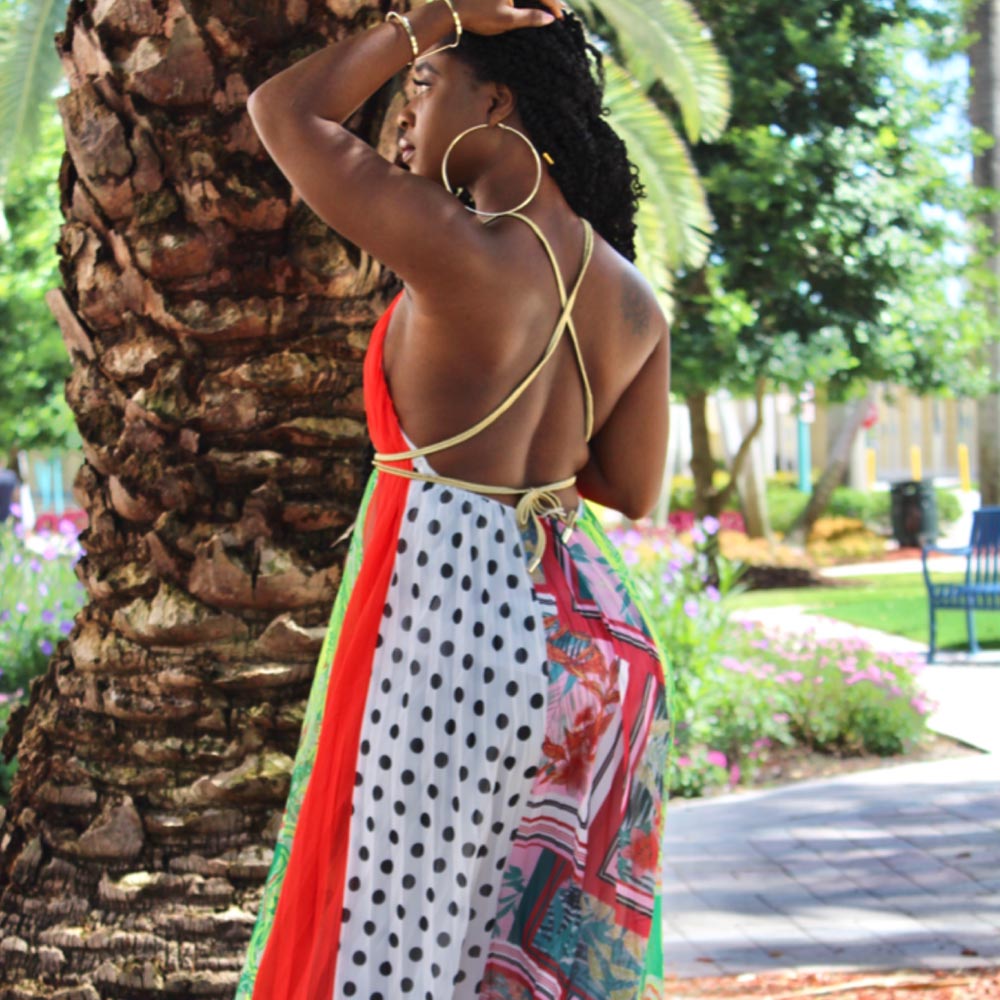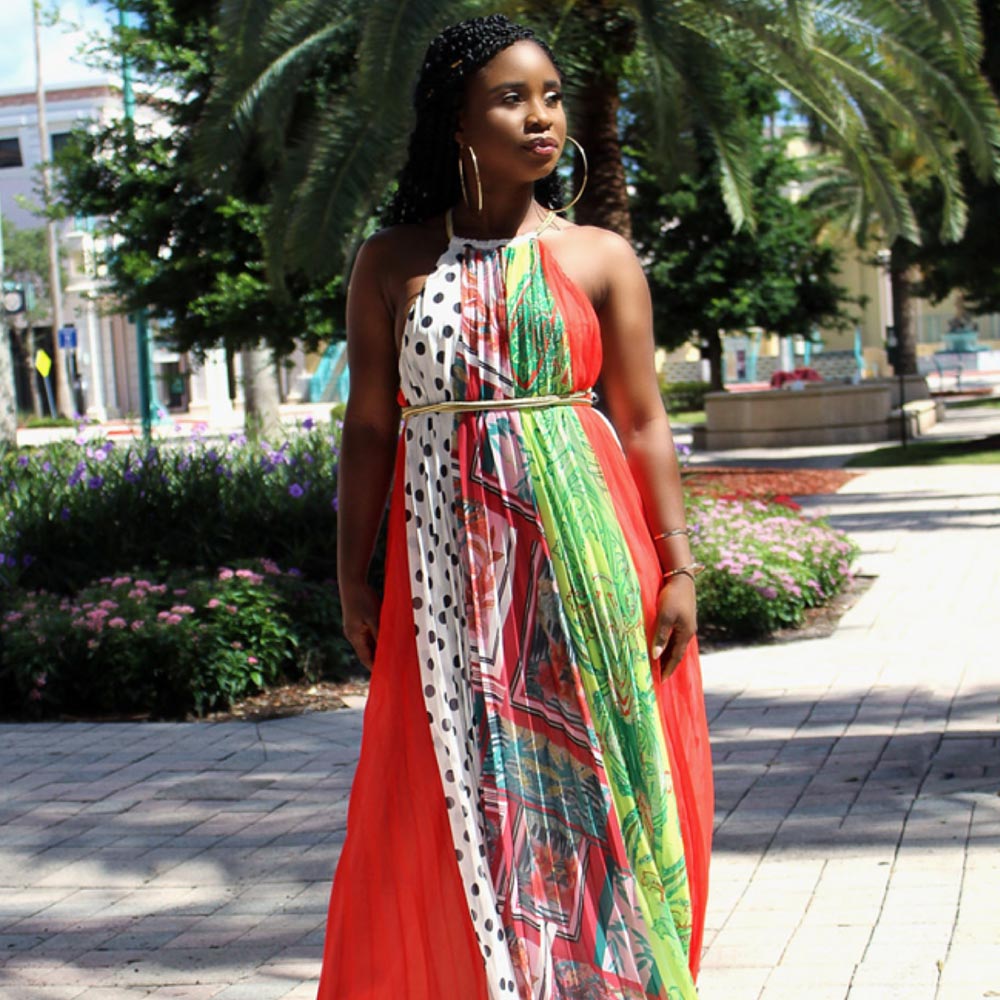 Wild Mix Art Pleated Maxi Dress
Availability:
Mix Art pleated maxi dress. A braided, gold shimmer halter tie neckline that's finished with an elasticized back for a comfortable fit. Gold-tone hardware on a stretch halter tie that can be worn crisscrossed around the waist or tied be
Description for size guide
This section doesn't currently include any content. Add content to this section using the sidebar.