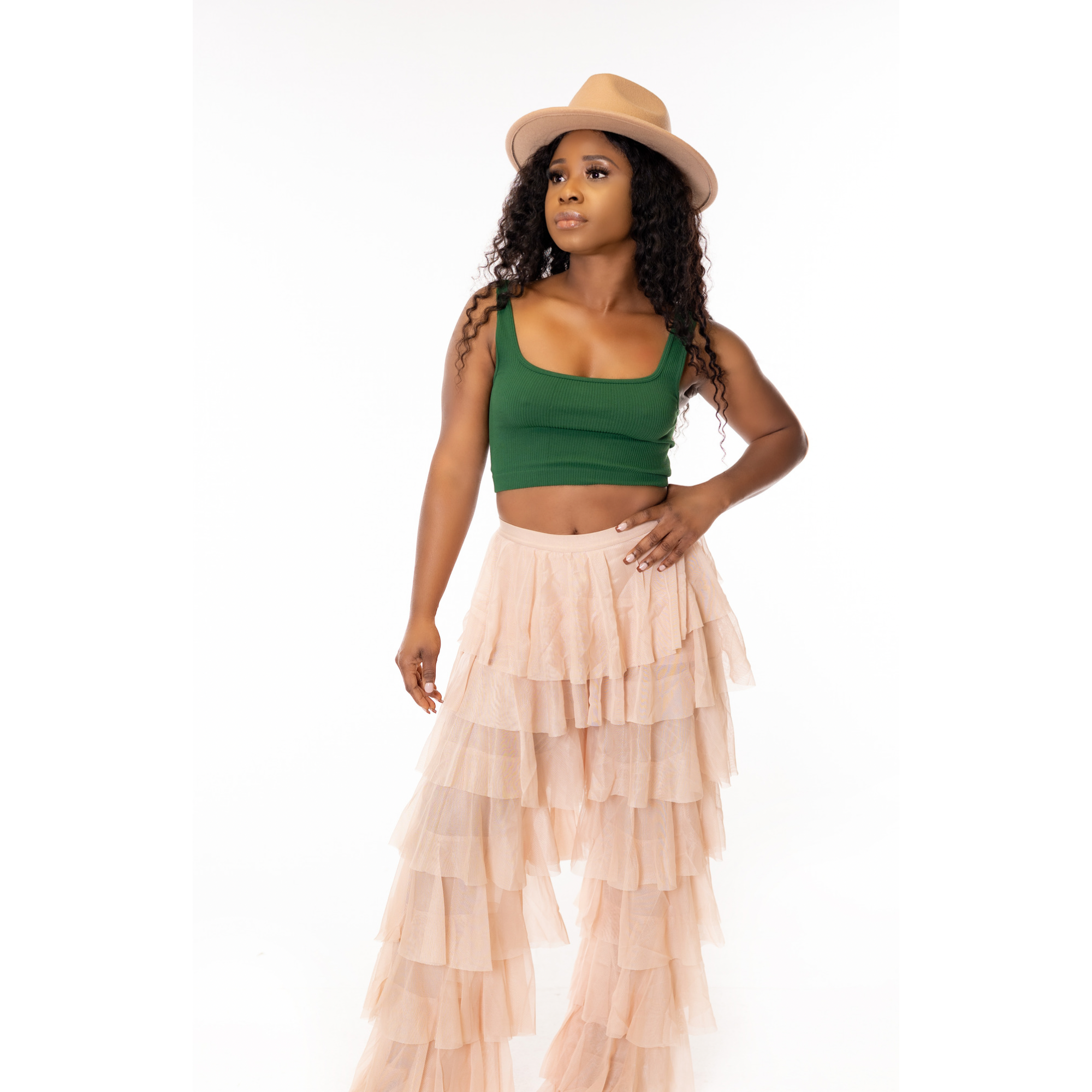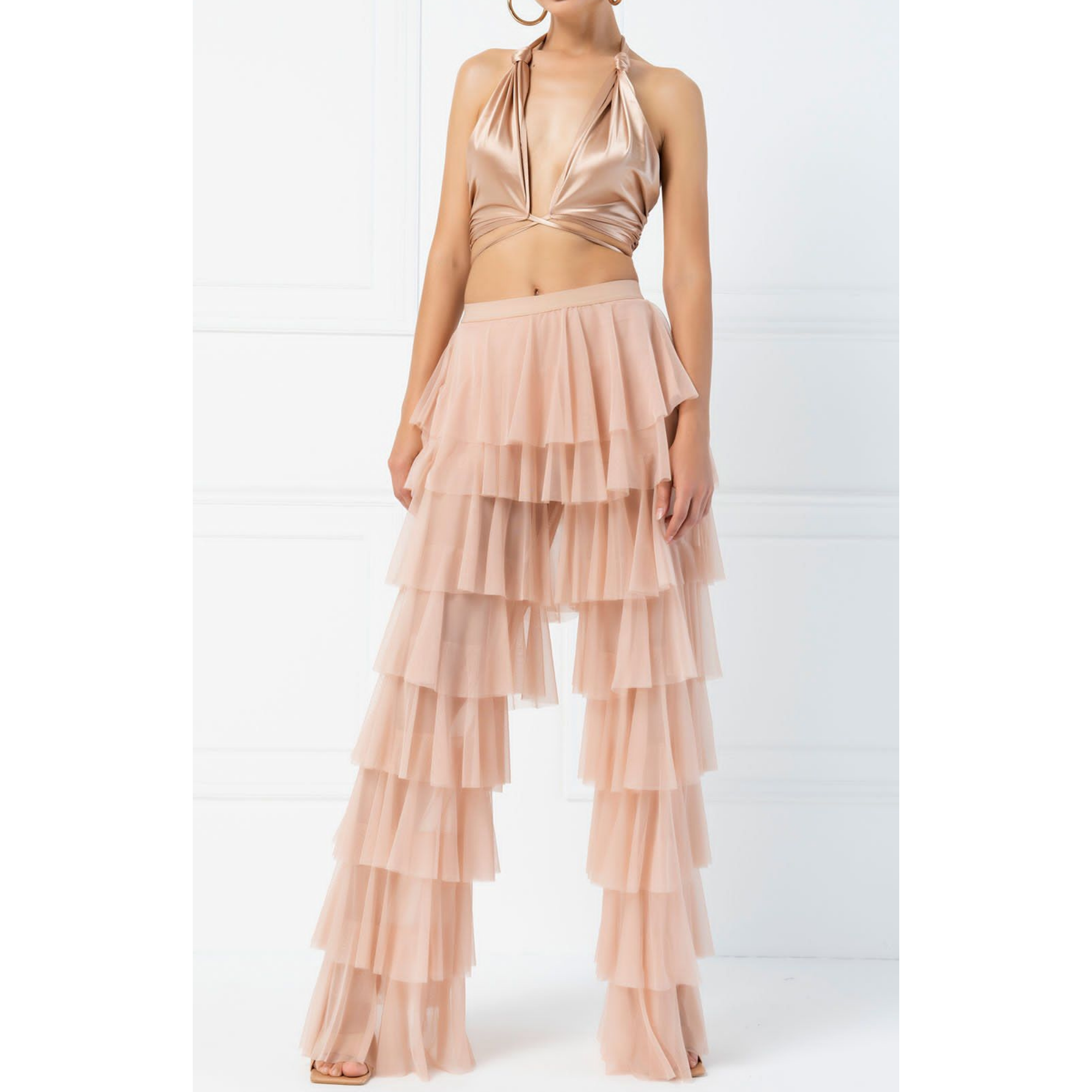 90s High-waisted tulle pants.
Availability:
High-waisted tulle pants.
Featuring an elasticated waistband, a wide leg, tiered flounce design, and partial knit lining.
Fabric Info: %100 Polyester
Model is wearing a small. 
This pant run big. Side down. 
Description for size guide
This section doesn't currently include any content. Add content to this section using the sidebar.