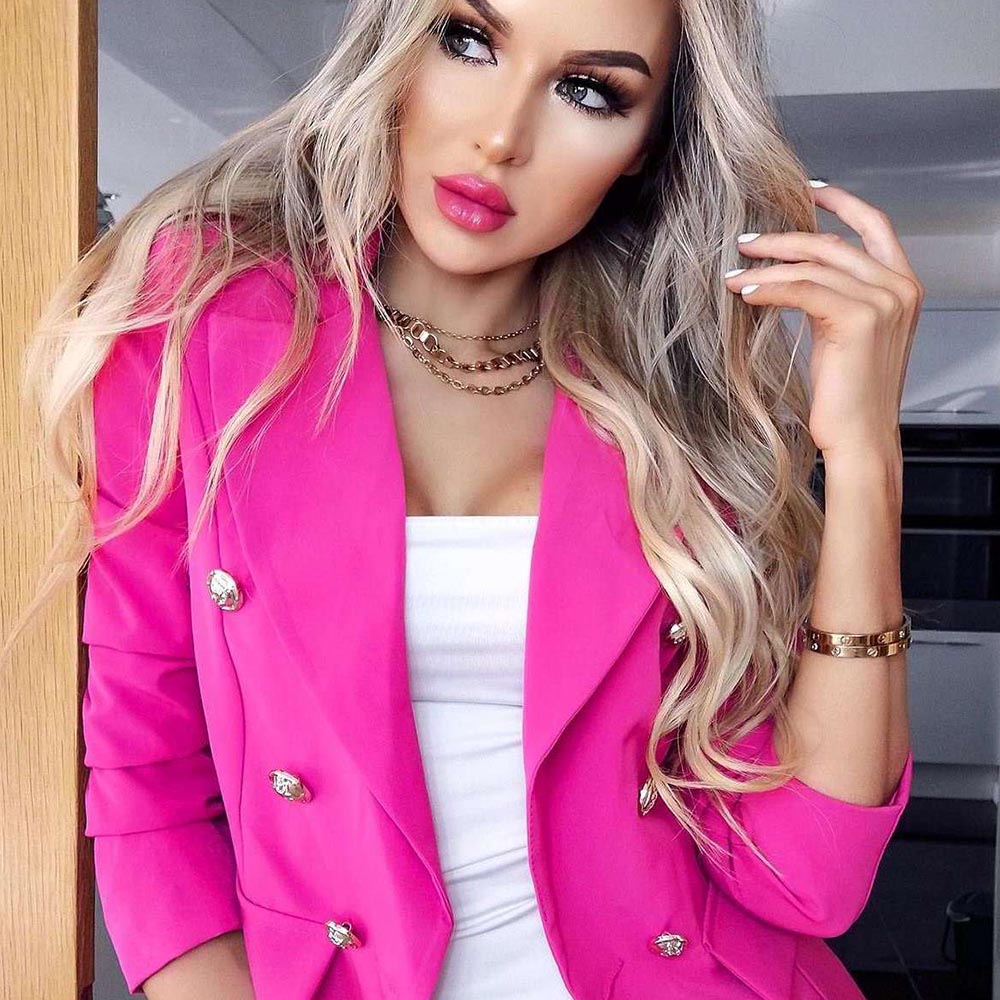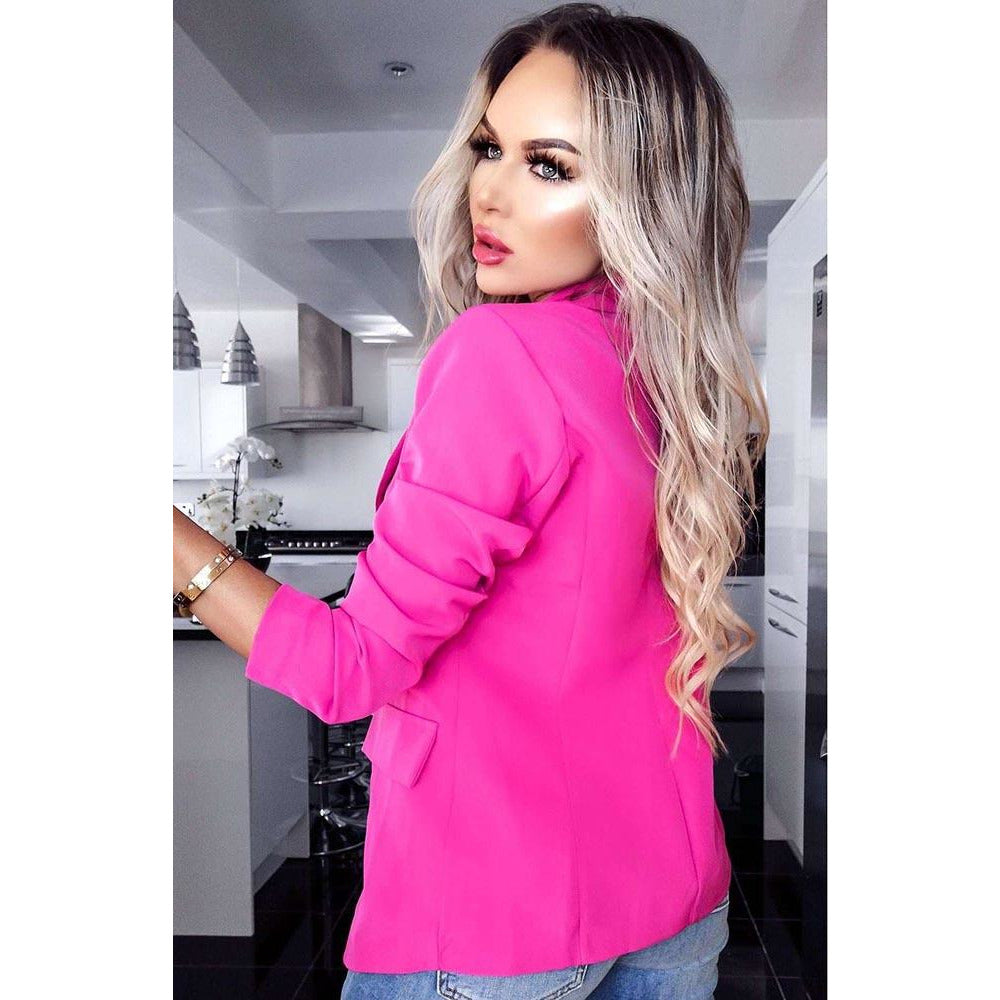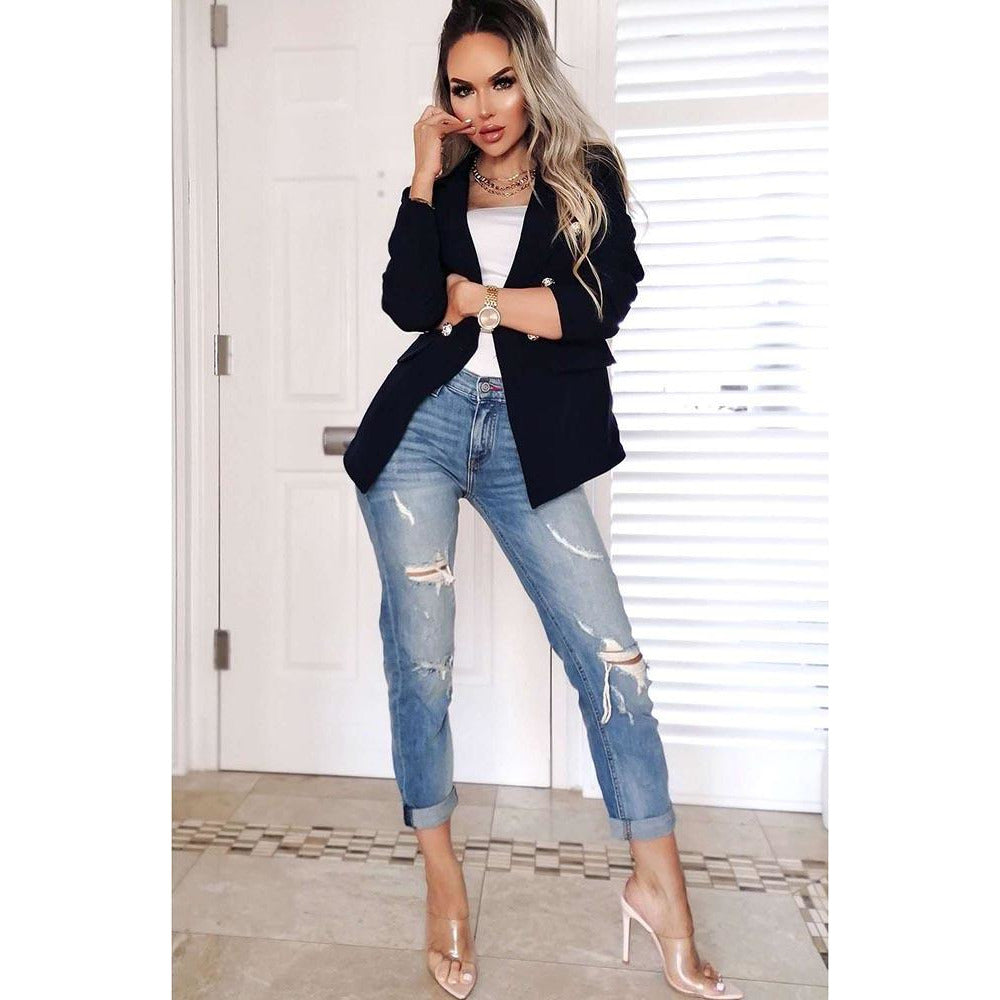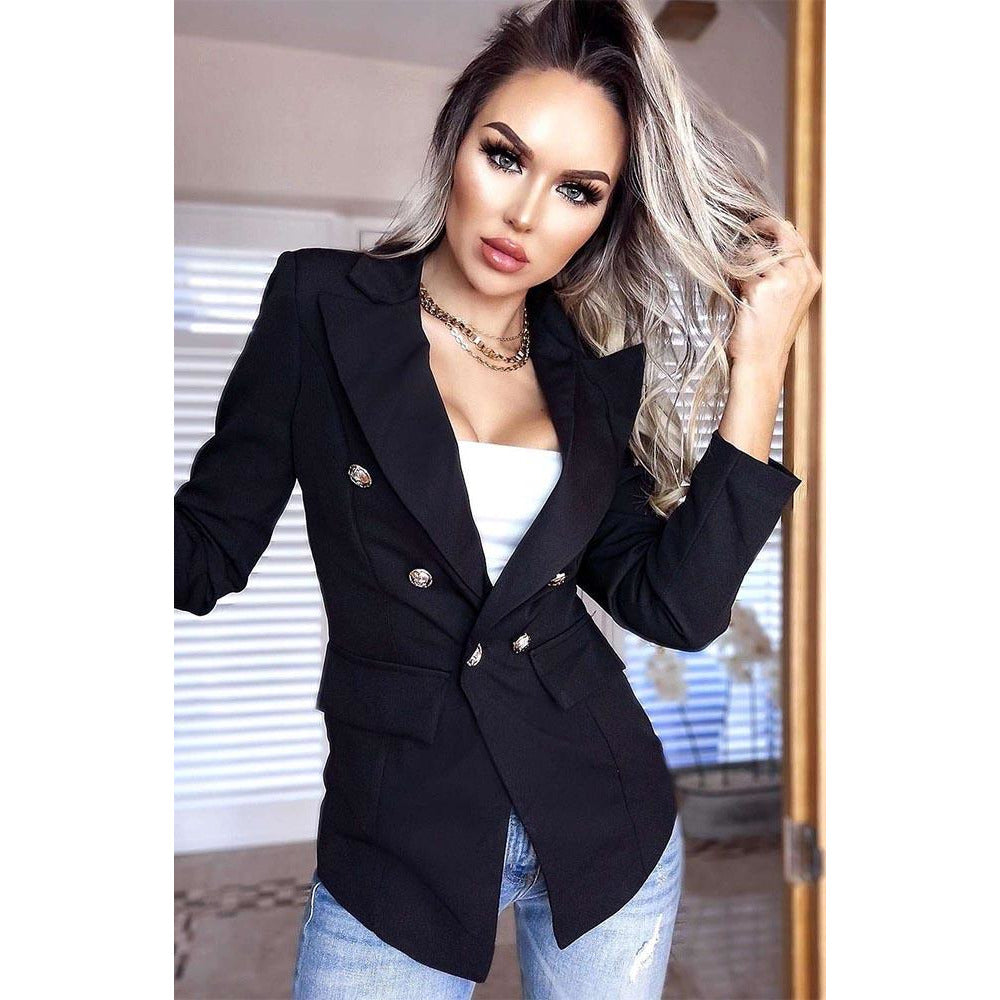 Balmain Inspired Blazer
Availability:
Balmain inspired blazer featuring inverted look button and collar detail.
 smart button detail blazer jacket
Collared neck with open front
Flap pocket illusion detail
Long sleeves and soft to touch
Lining underneath
Approx sizes:
S (UK 6) M (UK 8) L (UK 10) XL (UK 12)
Approx length:25"(64cm)
89% Polyester 11% Elastane
Model is 5'4 and wears a size 6
Description for size guide
This section doesn't currently include any content. Add content to this section using the sidebar.